Retired, stay at home mom, college student or just like the luxury of part-time employment? If so we have the perfect fit for you. North Central Area Credit Union is looking for a part-time teller at the Standish Office. This position offers a professional environment along with the benefit of part-time hours. Fax resume to Lori Schumann at 989-846-1144 or apply in person at 212 Court Street Standish.
Wouldn't it be nice to be rewarded for doing the right thing – like saving money and paying debt? That's just what North Central Area is doing for its members with SaveUp.  SaveUp is a new online program that rewards you when you save money or pay bills and gives you the chance to win life-changing prizes.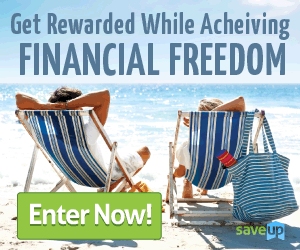 What's New
Need help using some of the features inside It's Me 247? Check out these "How-To" videos for a quick and simple tutorial of some of our online banking features.
Read More
E-File your tax return for FREE with myfreetaxes.com! MyFreeTaxes.com is a free, online tax filing service available to qualifying individuals and families. In addition, members can call toll free 1-855-my-tx-help for volunteer assistance with a tax return services. For more…
Read More